This site was put together by Wil Heitritter (grandson of Aeronut Otto Curth). I lived in Rockford when I was young, but moved to Southern California in 1985. It didn't quite kill the opportunity to model with my grandfather, but it certainly hampered it. Since I wasn't (and probably won't ever be) able to join the club, I decided to at least set up this site to help preserve and share the history for anyone who may have an interest.
I would have loved to have been accepted into the Aeronuts, but wearing the t-shirt was about as far as I got (from Model Aviation):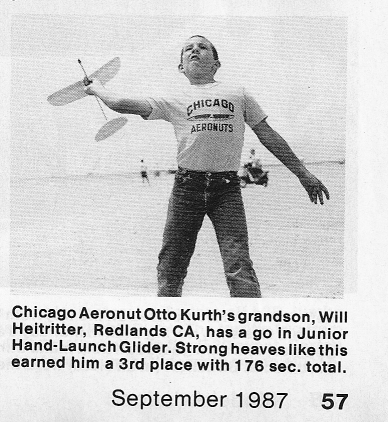 Note mispellings: names should be "Otto Curth" and "Wil Heitritter".
This is not an official site of the Chicago Aeronuts.